An American airline is being sued for mixing up two children and sending them to the wrong cities, it has been reported.
JetBlue Airways is being sued by the Mother of one of the boys for the mistake.
Maribel Martinez said she suffered "great emotional distress, extreme fear, horror, mental shock, mental anguish and psychological trauma".
She said she was shocked when, Andy Martinez, her 5-year-old son, failed to turn up at John F Kennedy international airport in New York as she waited to meet him on 17 August. Andy had instead been put on a flight to Logan airport in Boston, Massachusetts – 346 kilometres away.
Both Andy and the other, unnamed boy were flying from Dominican Republic's Cibao international airport.
The boy had even been given Andy's passport to travel with.
JetBlue took 3 hours to sort out what had happened and allow Andy and his mother to speak to each other on the phone. Ms Martinez said at the time she thought he had been kidnapped and that she would never see him again.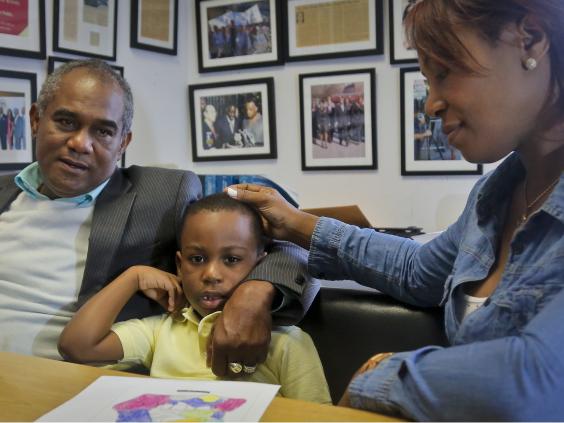 Her lawsuit seeks unspecified damages from JetBlue. Her lawyer Sanford Rubenstein, said Ms Martinez hoped to shine a light on JetBlue's practices and prevent a similar mistake happening again. "This never should have happened and the JetBlue employees should be ashamed of themselves," Rubenstein told the New York Daily News.